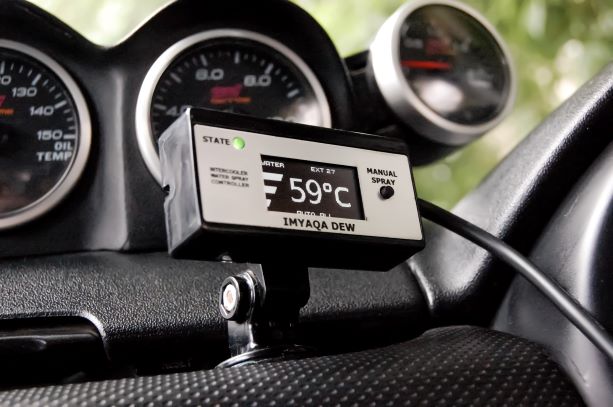 Automatic cooling of the intercooler using an intelligent water spraying algorithm based on data inlet temperature, outside temperature and engine load. Thus, the intercooler cools quickly and efficiently, with minimal water consumption.
In addition, the controller is able to control the fan, which cools the intercooler when spraying is ineffective, for example, when the car is not moving.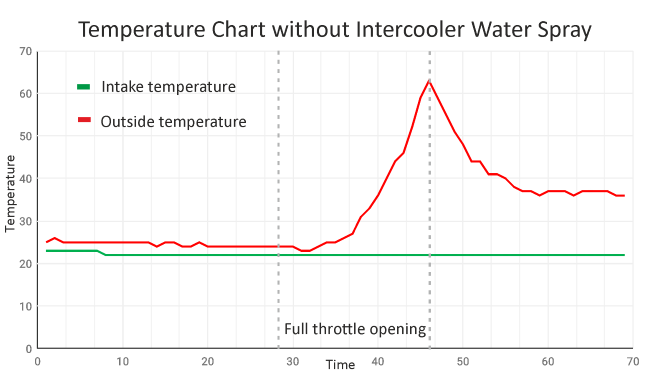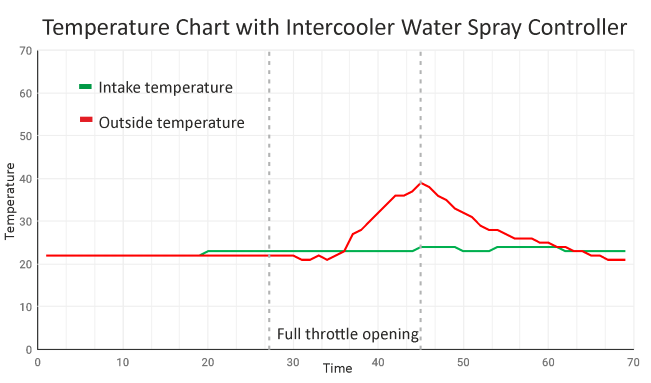 It has 3 modes: standard, auto and sport. This allows you to customize the spraying individually for the desired purpose.
On the display you can see the inlet temperature, outside temperature, the amount of water and the current mode.
Included: controller, two temperature sensors and water level sensor.
Price: 179$ + free shipping